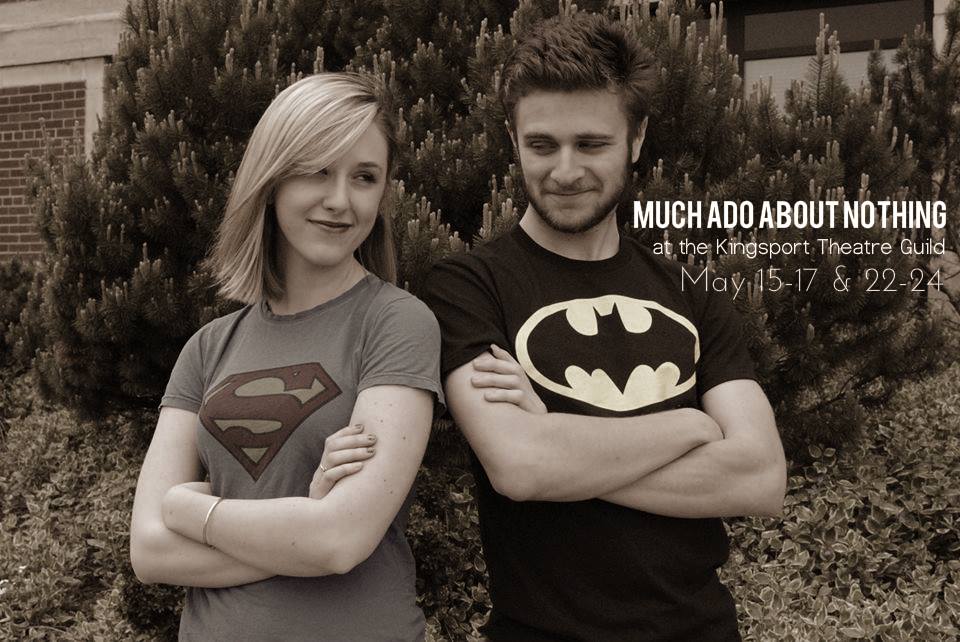 VERY, VERY, VERY FUNNY!
This production updates the setting, but retains the great script, and the cast speaks it so naturally that it is really easy to understand. It's a great young cast–exciting and energetic and with a wonderful sense of comedy timing.
In the history of theater, Benedick & Beatrice are the emperor & empress of snark, and Hannah Swayze & Nathaniel Couper do them justice.
Five more performance:
Sunday, May 17 at 2 p.m.
Friday, May 22 at 7 p.m.
Saturday, May 23 at 2 p.m and at 7 p.m.
Sunday, May 24 at 2 p.m.